Uwell Crown D
7.990 kr.
Færð brennarana hér!
Hylkin hér!
Features:
Beginner-Friendly
Built-In 1100mAh Battery
5 – 35W Power Range
Multiple Modes
Single Button Operation
Inhale Activation
DTL & RDTL Vaping
E-Liquid Window
Adjustable Airflow
2ml Refillable Pods
There is only one button built into the Crown D, which can be used to access all available functions. The Crown D features a number of modes, including Voltage mode and Bypass mode, so you can vape in a way that suits you. If you choose the 0.8 Ohm RDTL coil, you'll experience a moderate amount of vapour and a tighter feeling draw. Beyond that, the 0.3 Ohm DTL version is best at creating more vapour and larger clouds. There's also a wheel at the bottom of the kit that you can use to easily adjust the wattage for your ideal vape.
The snap-fit mouthpiece design of the Crown D pods means you can top up without even having to remove it from your device. Simply detatch the mouthpiece to reveal a filling port and add your preferred e-liquid. To get the most out of your kit, we recommend pairing it with either a 70% VG e-liquid or higher. Speaking of e-liquid, there's even a small window built into the pod, so you can see exactly how much is left and avoid an unpleasant dry hit.
Contains
Uwell Crown D Device
Uwell Crown D Pod
0.3 Ohm Uwell PA Coil (Pre-Installed)
0.8 Ohm Uwell PA Coil
USB-C Charging Cable
User Manual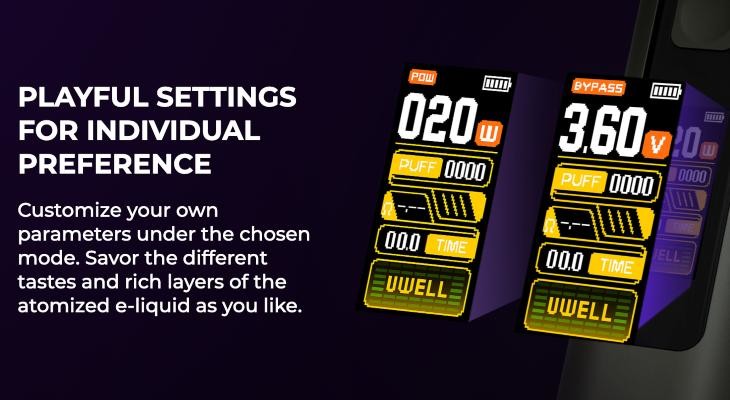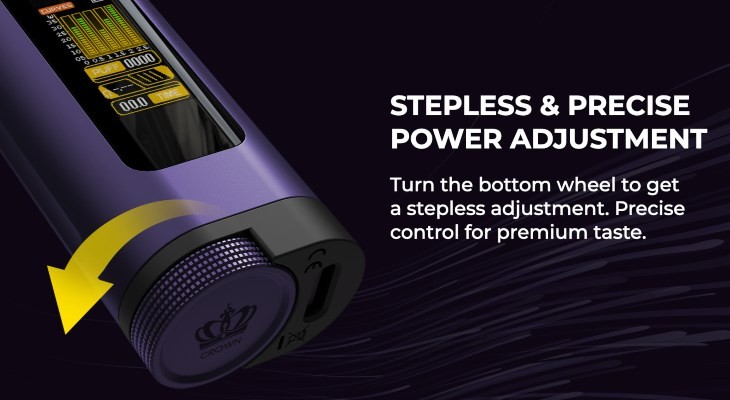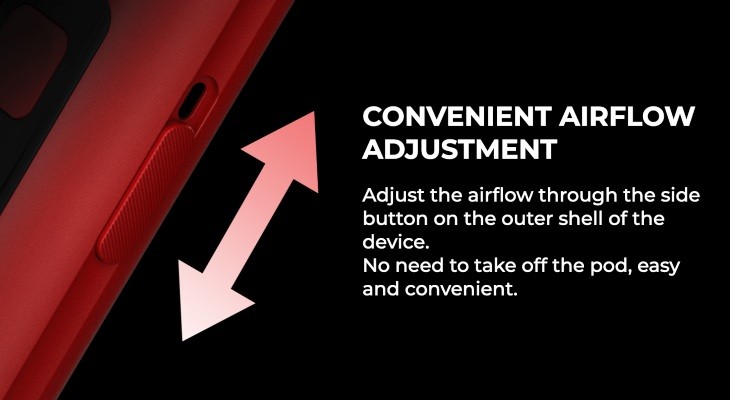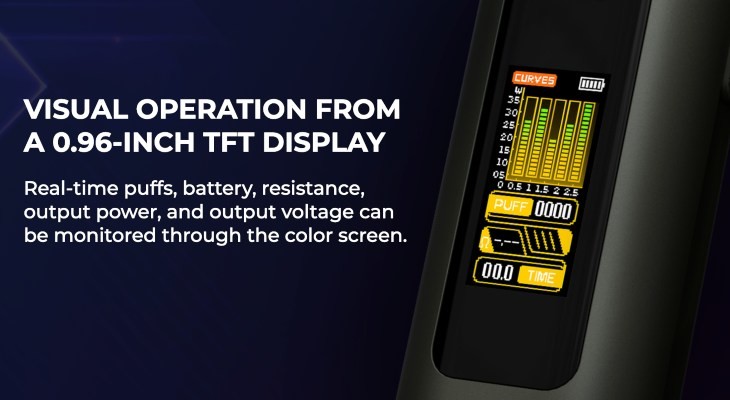 Additional information
| | |
| --- | --- |
| Veldu lit | Svartur, Dökkblár, Grænn, Fjólublár, Rauður, Grár |